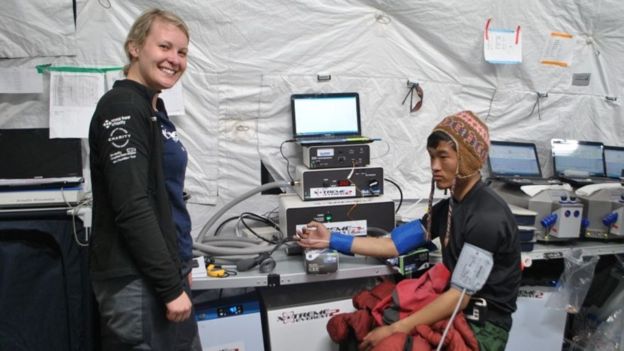 Nepalese Sherpas have a physiology that uses oxygen more efficiently than those used to the atmosphere at sea level.
This is the finding of a new study that investigated high-altitude adaptation in mountain populations.
The research involved taking muscle samples from mountaineers at 5,300m altitude and even putting them on an exercise bike at Mt Everest Base Camp.
The Sherpas owe this ability to an advantageous genetic mutation that gives them a unique metabolism.
Source: Lean-burn physiology gives Sherpas peak-performance – BBC News
…