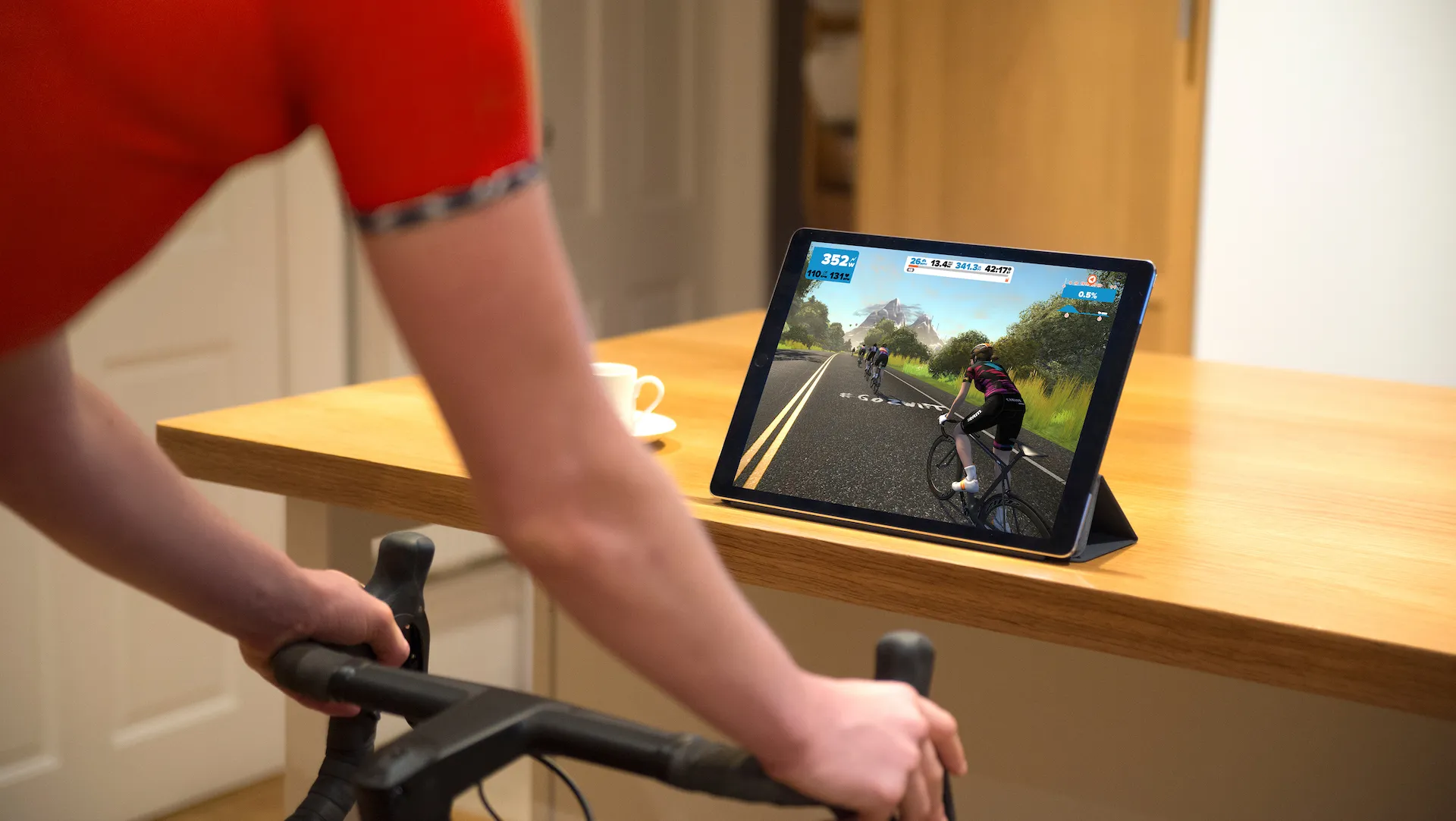 Looking to burn fat at home, increase your cardio fitness and get stronger? You're in luck: we just happen to have the best Zwift setup for every budget. If you've never heard of Zwift, it's time to sit up and take note. The indoor training app has changed the way cyclists ride, with an ever-expanding virtual world that's closer to a computer game than conventional sport.
There is a perception that it is expensive and for sinewy Lycra warriors only, but actually there is a best Zwift setup for just about any budget and the benefits go way beyond getting riders ready for the road. It can give anyone an intense, time-saving exercise regime – even confirmed non-cyclists will get fitter and stronger with Zwift, and with no traffic to worry about.
As this article is about to prove…
Zwift: your ultimate guide
How to get fit fast at home with indoor cycling
Get fit: these are the best exercises for beginners
IS ZWIFT JUST FOR HARDCORE CYCLISTS?
There's no doubt MAMILs (middle aged men in Lycra) were the original target market for Zwift, but why should they have all the fun? Whether you call it cycling or a spin class, pedalling a bike is one of the best ways to improve cardio health, lose weight and get more toned legs. If you are also not starving yourself like a 'proper' cyclist, it's also an ideal element of building better overall body definition. Think Sir Chris Hoy rather than Sir Bradley Wiggins.
Zwift can be used by fitness fanciers of all levels of experience, and it can sure as hell get harder as you improve, as long as you get equipment that puts up enough resistance – we have included great examples at every price point in this guide. Zwift can provide short-burst, HIIT-style workouts or long, meditative virtual rides. It might be the only home exercise setup you ever need, alongside a home weight set.
Zwift is a great way to keep fit, providing the motivation, engagement and results you need to keep coming back, whether riding solo on the app's virtual roads, joining a group ride or embarking on a training plan.
"Anyone can benefit from Zwift," says Pav Bryan of Spokes Personal Performance Coaching. "Even if you don't race, you can join a social group ride and become totally immersed in a new and expanding world."
Here's how you can use Zwift to improve your fitness and what you need to get started, regardless of your budget.
…