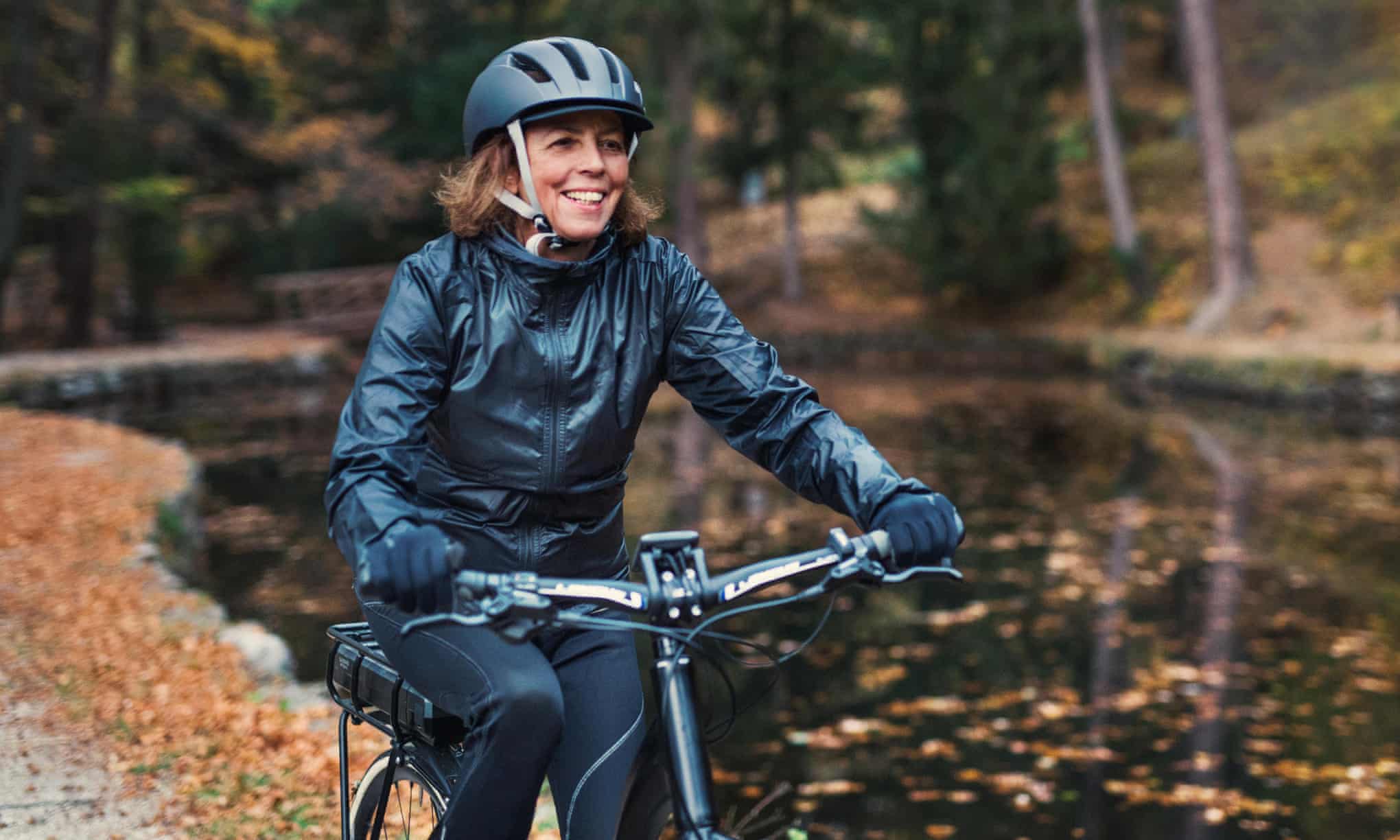 Lesley Willis from Alton, Hampshire can barely contain her glee about the electric bike she bought a year ago for just under £1,000. She is 76 and says she feels liberated: "I now sail up the hills. It's absolutely glorious."
After just a few months she convinced her husband, James, to buy one too. He paid extra for a bike with a longer range, and their friends are now joining them.
"In our age range, as a way of keeping people who are 65-plus fit and active, I think it's brilliant," says Willis. Her only regret – and a mild one at that – has been the distance she can go on her battery, as the power runs out after just 15 miles. So she has invested in another battery she can carry on the bike to double the distance she can travel.
The Willises are typical of many electric bike buyers in the UK – madly enthusiastic after buying them, keen to spread the word and often upgrading to longer-range bikes after their first purchase.
It's not just about older cyclists needing assistance going up hills. In the Netherlands, famous for its lack of hills, e-bikes make up more than 40% of all cycle sales. Shoppers, commuters and young mountain bikers are as likely to buy electric bikes as older cyclists.
If you are thinking of joining the e-bikers here's what you need to know before you take the plunge.
How fast you'll go
By law, electric bikes are restricted to 15.5mph (25kph) in the UK – which is really no more than a road cyclist will manage on the flat. You have to pedal for the motor to kick in – you don't just press a button and sit back. You can go faster than 15.5mph; it's just that after this speed the motor assistance will cut out. Generally e-bikes come with eco, tour, sport and turbo modes. Click into turbo and you'll rocket away when the traffic light goes green, but drain your battery just as fast.
The price
The cheapest models in Halfords sell for £599; in Decathlon they start at £699. But with these you'll run out of power after just 20 miles. The average price people pay is between £1,000 and £1,500, says Halfords. This will get you a bike offering a range of about 40-50 miles, while £1,500-plus takes you into 60-80 mile territory. The cheapest at online bike store Wiggle is £1,200, with models running up to £6,000. What you pay largely depends on the battery power and the type and position of the motor.
.