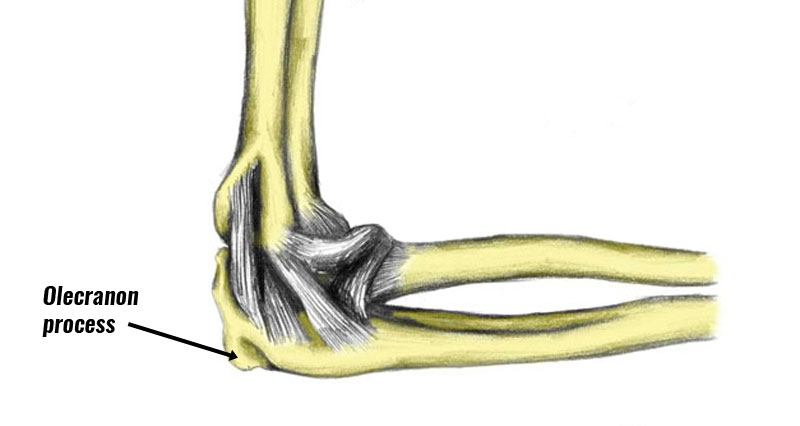 The Olecranon is the large bony prominence at the back of the elbow. It is usually fractured from a direct impact or fall onto a bent elbow. Here we explain the signs, symptoms, causes, and treatment for Olecranon fractures.

Symptoms of an Olecranon fracture

Sudden intense pain at the back of the elbow will be felt at the time of injury.
The patient will in most cases be unable to straighten their elbow.
Rapid swelling and bruising may start to appear.
Attempting to move the elbow will be very painful.
The back of the elbow will be very tender to touch.

Diagnosis

An X-ray will be required to determine the extent of displacement of the fractured bone segment.

Causes - Anatomy - Treatment...

Source: Olecranon fracture - Sports Injury Clinic
.