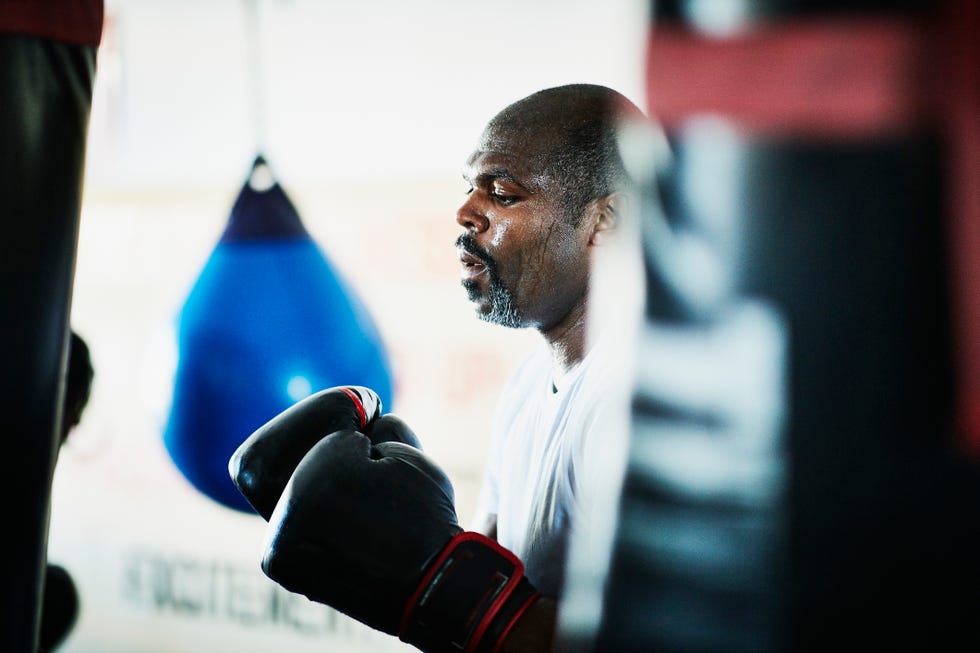 Trey Richardson didn't feel right.

He and his wife were doing a lunch ride on some secluded trails behind their house. About 45 minutes into the ride, they were working their way up a 'no big deal' climb he's done a million times. This time, he could barely make it to the top.

'It was hot and humid, and I hadn't been feeling right. But I thought I was just having one of those off days you have when the weather is oppressive,' said Richardson, a 48-year-old former competitive cyclist.

'But going up the last climb...I had this odd shortness of breath, and finally, I was like f---, I can't breathe. My heart was pounding and I had to stop for 10 minutes. We got back to the house and my wife said, "You need to make an appointment to see a cardiologist,"' he said.

She didn't have to tell him twice. Richardson's dad died from heart disease at 61. Though the longtime cyclist had never had a cardiac issue, he knew he had a genetic predisposition to one. So he scheduled a battery of heart tests with a sports cardiologist at Emory University Hospital in Atlanta. But first, he got a COVID-19 test.

The nurse called the next day with the result: positive. 'I was dumbfounded,' Richardson said. 'I've been the poster boy of staying home.'

His cardiologist, who also received Richardson's COVID-19 test result, called him shortly thereafter advising him not to ride and not to exercise, Richardson said.

'[My sports cardiologist] said they're seeing athletes become symptomatic due to the natural and normal inflammation in their heart and lungs caused by moderate to intense activity,' Richardson continued. 'After that ride, I struggled with breathlessness every time I tried to do anything. I would feel about 85 to 90 percent fine while still, but as soon as I did any type of easy activity like walking around the yard or going up stairs, I would be sucking for oxygen and exhausted for hours.'

In short, exercise can make COVID-19 worse. For cyclists and other active people who generally turn to physical activity to boost circulation and feel better faster when they're a little under the weather, this is new and urgent news, says Jordan Metzl, M.D., a sports medicine physician at Hospital for Special Surgery in New York.

More...

Source: Exercise and COVID-19 Can Be a Dangerous Combination, Evidence Shows - MensHealth
.